SUNDAY SCHOOL LESSONS
Teachers who offer you valuable lessons in life can appear almost anywhere, often in the most unexpected places, and wear various garbs.
My travels became an adventure.

My adventure started by driving half an hour to check out a couple of items for sale listed on an online marketplace.
As it turned out, my destination was a small remote town that looked like a stage set out of the 1940s.
The neighborhood needed a facelift.
The town consisted of businesses in need of repair, a grain tower, and two small-town blocks with dust swirls.
In this 1940s setting my destination was found on the other side of a railroad track which fit right in with the whole scene.
The front yard was something to behold.
The outdoor space was filled with a bench, ceramic figures, and rocks. Numerous bikes lay on the ground turned on their sides. Many toys and just stuff were strewn all around outside, and inside were barking dogs.
The occupants were as eclectic as the property.
To my surprise, a gal, with shaved hair on one side and a tattoo answered the door. Upon seeing me, she called out for my contact, her sister. A high-energy woman with blue hair appeared holding a dog.
It was a full house.
The house was full of three dogs and several adults. Three kids were seated at a large round table eating cereal. The youngest popped up on her chair, smiled brightly, and waved.
Out-back was as unusual as the front yard and house.

The items were stored in an anteroom at the back of the property where the items were stored. On one side was a vegetable garden and on the other side was a fruit garden. Sandwiched in the corner was a trailer with netting as an awning and stuff was everywhere.
On blocks were two appliances I inspected the items but wasn't prepared to make a decision just yet.
We headed out back through to the living room.
The kids migrated there after breakfast. Three boys sat in one chair, one seated on the chair and two on each arm, a ten-year-old girl stood and a younger girl was on the floor. Much to my surprise all kids had books in their hands and were busy flipping through them.
The family reminded me of a famous family.
The space was packed with five kids and six adults, a modern-day version of the Waltons. (an older TV series about a large family in rural Virginia during the Great Depression and WWII.)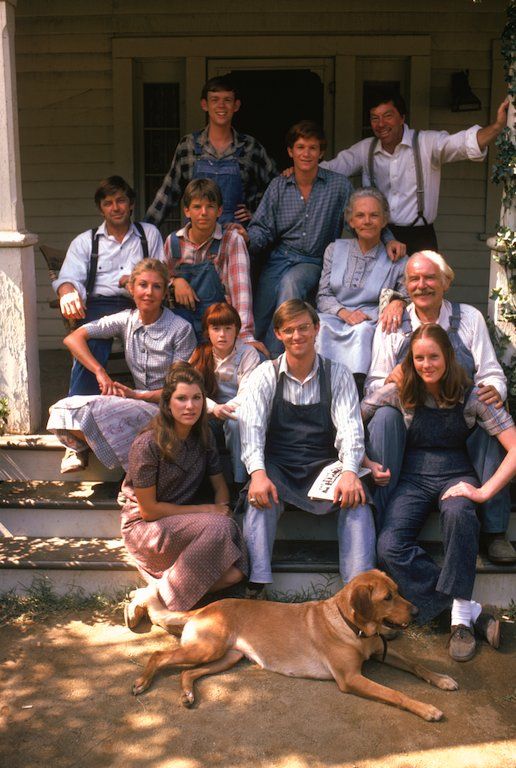 Discoveries were made.
Noticeable was how all the kids had books in their hands, as other kids might look at I-pads or their phones.
My contact said, "Oh, yes, we believe in reading and having fun discussions about what we read. They are only allowed one hour's screen time a day."
They lived by two important mottos.
She turns to the kids and asks them to tell me two mottos they live by:
One boy said, "Knowledge is Power."  The ten-year-old girl added, "Progress, not perfection."
What great values to live by.
An observation shared with my contact about all of them was their consideration for each other.
My contact shakes her head in agreement and says, "Yes! Around here, manners matter.
We raise our kids in an old-fashioned way – saying please, thank you, and showing respect no matter what ."
Items were sought; other things were discovered.
This day items were sought from an online marketplace, but what was taken home was far more valuable.
This adventure is a reminder that you can find teachers in life almost anywhere – if – you refrain from judging by appearances and are willing to listen up!
The day's takeaway – five lessons on parenting.

Limit screen time to one hour per day.
Read a lot – keep on learning.
Knowledge is power.
Manners matter.
Progress, not perfection.
"Train up a child in the way he should go: and when he is old, he will not depart from it." Job 22:6

#Inspiration
#Inspirationforwomen
#Learning
#lifelessons
#inspirationalblogger
#Godisgood
#teachers
#homeschooling
#womeninspiration