Books to Engage, Learn and Inspire

 Check out below three Children's Books about the adventures of a wise and witty Nana and her curious and creative granddaughter – Elisa-Kay
  

Marshmallow Toast – Fly So High – Loving God Lavishly
 Each book has 32 Pages, Watercolor Illustrations by Irish artist, Imaginative Text, and Uplifting Songs
  Plus a Young Adult /Adult Book
Nana Says – Back Pocket Insights on How to Do Life
Scroll down to see our books' messages and to order
---
Never give up on your ideas even if others think they are foolish
One day this super-cool, creative idea just pops into Elisa-Kay's mind. She is so excited to give it a try – the only problem is her friends and family don't share her enthusiasm and even think her idea is just plain weird.
What will Elisa-Kay do as she faces people who say "No!" to her idea?
Will her enthusiasm be enough to make someone believe in her?
Will you root for her?
Follow along and find out! But don't be surprised if something happens you never even imagined!
Hard Cover –  Soft Cover – Kindle

CLICK BUY TO SEE ALL FORMATS ON AMAZON
Inspiration happens when joy and love are in your heart.

Elisa-Kay's favorite place in the whole wide world is her family's summer cottage. It's on a lake so clear you can see the bottom, and it's a wonderful, fun place where she and her cousins have many exciting adventures.
Will an ordinary summer day spent with Nana turn out to be an extra-special day when Elisa-Kay tries to fly so high?
Read and find out!
Hard Cover —  Soft Cover — KINDLE
Click BUY to see all formats on Amazon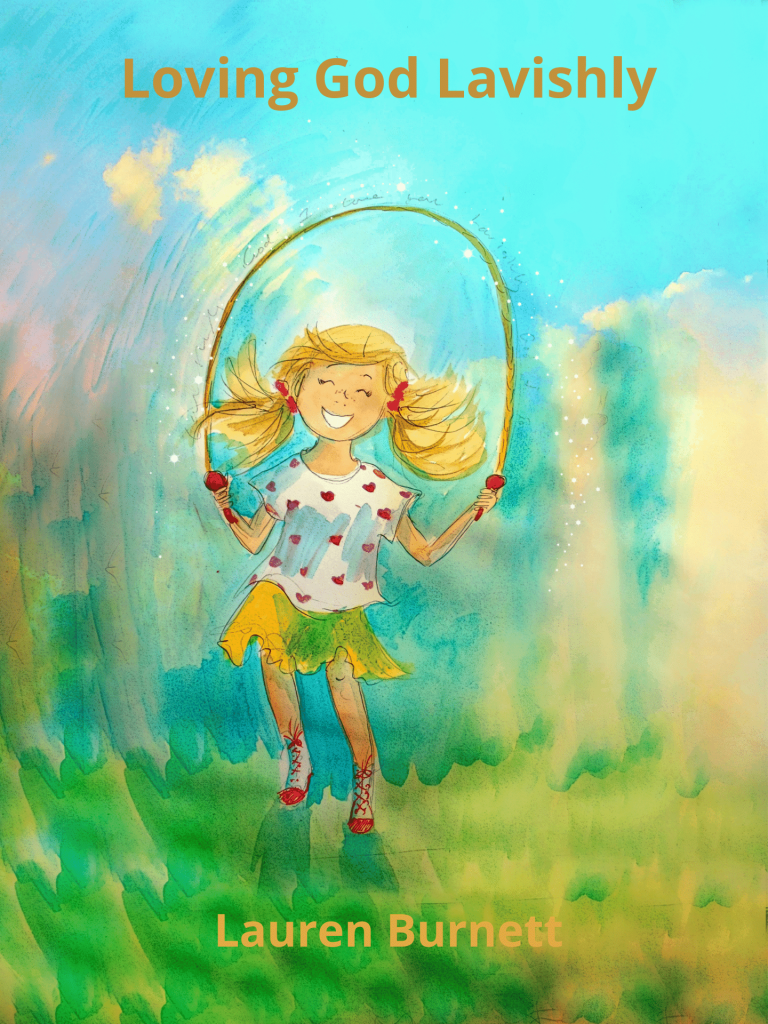 Stretch your mind and heart every day!

What would you do if you had a BIG question – a question that stretches your mind and heart – an important question?
That's what happens to Elisa-Kay when her Nana presents an idea that sparks her curiosity about loving and sets her on a day's search for answers.
Where does she go? Who does she ask? Will her journey lead to the answers she seeks?
 Hard Cover —  Soft Cover

Click BUY to see all formats on Amazon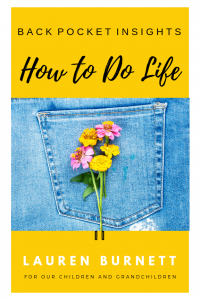 Insightful, uplifting and often humorous, this young adult/adult book is a perfect gift for graduations, birthdays, holidays, parents, grandparents or "just because," carrying the message that —
"You are uniquely designed to create the life you desire with your magnificent mind, heart and soul."
How do you do life? How do you live with more joy and less struggle? How do you avoid the pitfalls that stop you in your tracks?
Motivated by her desire to share what she wished she'd known earlier in life and informed by the incomparable work of minister, author and international lecturer, Dr. Edna Lister, Lauren Burnett realized we need to be better prepared for how to do life and for how to navigate life's pitfalls with God on our side.
 Soft Cover and Kindle on Amazon
Click BUY to see all formats on Amazon