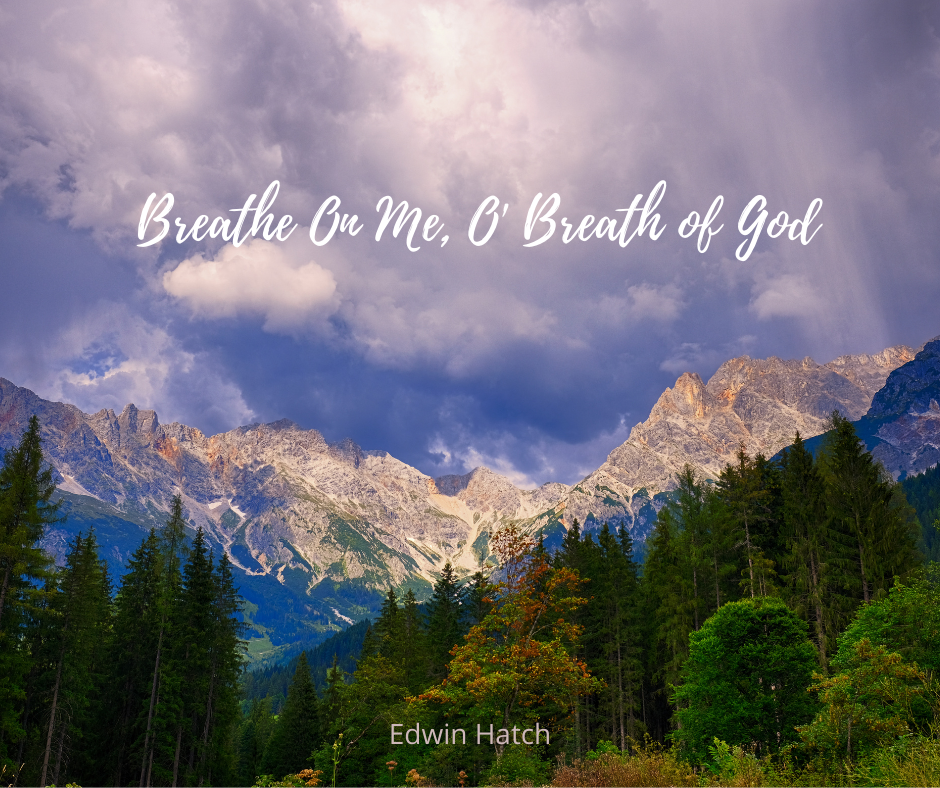 Creating spaces and practices to strengthen our connection with God replenishes us and helps us to remain flexible and constant in spirit.
After returning from an out-of-town work assignment, Melody pulls into the parking lot of her apartment; turns off the engine, and reaches for the button to push back her seat for more legroom.
Finally, there is quiet.
No chatter. No frenetic movement of people, trams, loudspeaker announcements, and the incessant hum of airplane engines.
She sits there for some time without the need to move, grateful for the quiet. She closes her eyes in silent prayer and feels moored to God's constancy and His love as she catches her breath.
Have you ever said, "I just need to catch my breath?"
Surely, most of us have at one time or another. We benefit by catching our breath; that is, turning our consciousness to God and breathing in His breath. It is life.
"By the word of the LORD were the heavens made; and all the host of them by the breath of his mouth. " – Psalm 33:6
While we know that God is everywhere and we've only to turn to him in our thoughts and prayers, many create special daily ceremonies and practices, that bring them consistently closer to God.
One woman has what she refers to as her "prayer chair" where she sits daily to pray and thank God for all His many blessings.
Another person sits on stairs going up to a loft and looks out the window at roses and flower beds in silence.
A setting in nature is a special spot for someone else who takes in the beauty in all seasons and lifts up her hands in prayer to God.
A man gives pause and prays numerous times during the day as he looks at his garden and an open field and to rolling hills beyond that.
Choosing practices that replenish us expands our capacity to listen to God and keeps His ways foremost in our minds.
When we become quiet, we breathe more deeply and are more receptive to His presence.
As tension melts and the noise of the world dissipates, we more easily accept and surrender to God's will and ways.
"Breathe on Me, Oh, Breath of God," is a hymn by Edwin Hutch that reminds us of the powerful, soul-replenishing quality of God's breath and His Presence.
Breathe on me, breath of God,
Fill me with life anew,
That I may love what Thou dost love,
And do what Thou wouldst do.
Breathe on me, breath of God,
Until my heart is pure,
Until with Thee I will one will,
To do and to endure.
Breathe on me, breath of God,
Blend all my soul with Thine,
Until this earthly part of me
Glows with Thy fire divine.
Breathe on me, breath of God,
So shall I never die,
But live with Thee the perfect life
Of Thine eternity.1
May you recharge your spirit, "be filled with life anew," in His healing and loving Presence.
You are invited to click on the link and listen to this beautiful hymn.
https://www.youtube.com/watch?v=M5keJHZdWYM
1 Edwin Hatch, Breathe on Me Breathe of God, (1835-1889), Accessed May 21, 2022.